Hello again all sorry for no new post in 4 days, Real Life catches up with you sometimes. OK so I've showed you a Nerf gun, told you about me, and told you about some of the authors you may see around here. Now lets get to the down and dirty of this blog.......... "Champagne costuming on a beer budget". So today I'm gonna talk about a few places where you can get some cheap costuming pieces at. So lets get down to it:
*Goodwill :
This is one of my favorite places to go and look for costume pieces. The good things about these stores are that: #1 Their items change on a day-by-day basis, #2 When you buy from their stores you are putting a little money back into the community. You can go into these stores sometimes and find nothing at all and then go back the next week and hit a gold mine. down below I have attached a picture of some of the things we found at goodwill last weekend. When you shop at Goodwill you need to go in there looking with a costumers mind and not a literal one. Now when you buy things at the Goodwill store you probably are not going to get them in brand new condition so be prepared to do a little repair work. In the picture below the paintball mask needs to have the mask connectors on the side fixed. The most expensive thing in the picture below is the shin guards..... Hmm might have to make some armor pieces out of them.
The best thing is their kids toys section, there is a lot of awesome things to be found there. Now the bad thing about Dollar Tree is that most of the stuff in them is cheap knock-off brand or discontinued items, now with that said most of the time when they sale out the item is gone. In the picture below everything in it is for my Plague Preacher costume and it all was a dollar.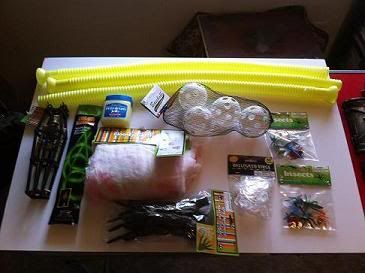 *

Dollar Tree:
This Place is one of the greatest places I have found for costuming stuff and with

Samhain

or Halloween right around the corner this is a great place to snatch up costuming pieces. The best thing about these stores are that EVERYTHING IS $1.00!!!!!
*Harbor Freight
:
I am not 100% sure about this store because I was just introduced to them from a member on another costuming forum. I have looked at their website and it looks like a lot of good prices. I was told this is a great site if you are looking to pick up some cost effective tools to get started in costuming. I just found out that I live not that far (10 miles or so) from one of their store locations soooo I will have to go check it out and report back.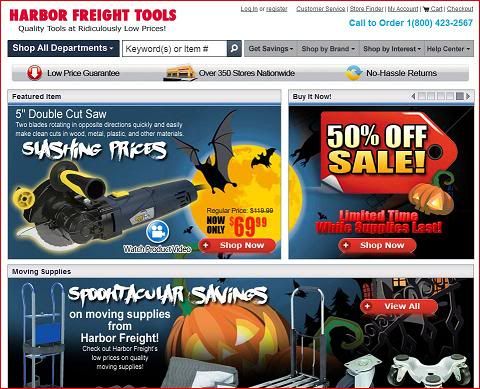 *Sales,Sales,Sales

:
Sales are great things to find when you can find them. I know that

Hobby lobby

,

Wal-Mart

,

Michaels

,

and

Joann's

have sales all the time, so you just have to keep your eyes open. Some of these sales are really great. These sales can be for anything from materials to jewelry pieces. We have saw these sales all the way from 25%-50% off, so keep your eyes open and also check the websites (links above) for when they are their sales.
*Asking around and Free:
This is another fun thing to do.... Go around and ask some of the local businesses ( Lowe's, Home Depot, ect) and ask to see if they have scraps you can grab. Also if there is something very specific you are looking for then try to ask around for it (I actually was able to get a a respirator mask for FREE just because the filters were old and they were going to throw it out.
*Yard sales, flea markets, and dumpster diving:
I'm not going to touch on this that much cause a friend from another costuming forum is going to be doing an article on this. All I have to say about this is check you local laws. I know that in GA as soon as its in the garbage can or by the curb its fair game for the public
.
So as soon as he gets me that article i will be posting it up for you all to read and enjoy
.
Well ladies and gents let me finish up this article by saying that once you start costuming you will never be able to walk into another store with out wondering " hmmmmmm what could I make with that". So be prepared.............>:)insert evil laugh here >:) till later.